Whether you are moving in or moving out to get as much of your deposit back as possible, putting your home on the market
let Rite Touch Maids take a load off your shoulders. We'll get your place spic and span and ready for your next chapter!
We offer detailed cleans to get your old place shining like new or your new place sparkling and ready to move-in hassle-free!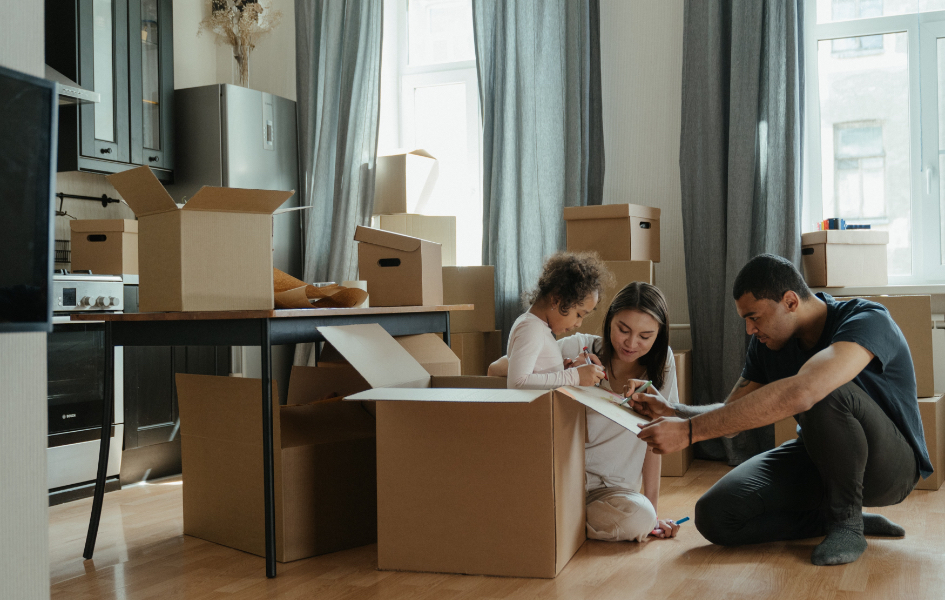 Detail dusting of the entire home includes
All reachable furniture's
Baseboards
Blinds – Shutters
Ceiling fans
Picture frames & artwork
Air vents
Light fixtures (no wet wiping of bulbs)
Removing cobwebs including *from main entryway outside
Lampshades & lamp
Of all hard surface floors including steps
Of all carpets, Arear rugs, hard surface floors, and steps
Vacuuming pet fur off furniture's
Under accessible furniture's and beds (if accessible free from storage)
*Inside of walk-in closets, if it is left open, is an indication for us to vacuum clutter-free floors (straightening up can be added as an extra task)
*Windowsills – frames and lock latches (does not include the glass window part)
Light switches
*Baseboards in the kitchen – bathroom and living room
*Blinds and/or shutters in the kitchen – bathrooms and living room
*Crown wall molding & trimmings if applicable
*Ceiling fans that is reachable
All cabinets and draws exterior
*Doors front to back, doorknobs and door frames inside and out
*Main entry door inside and out including sidelights/side glass
*Damp wipe stair banister and handrails
Make the beds and change your bed linens (if left out on the bed)
Pack dirty dishes in dishwasher/ or hand wash breakfast dishes left in the sink at least up to 10 items in sink includes silverware, cups, glasses and plates (handwashing per sink full of dishes also hand washing pots and pans is an extra charge)
Remove trash from bins and reline them as needed
Mold, blood, bodily fluids
Animal waste including urine
Cat litter box and on floor
Insects/rodents droppings
In order for the cleaning crew to do their job to optimize time, we ask that you pick up as much as possible especially clothing, toys, and other household items.
The cleaning crew will not know where your personal items belong. BUT if we must spend time picking items up and putting them away you will be billed for the extra time needed to do so.
$90 for a home under 2500 sq. ft
$120 for homes over 2500 sq. ft
EXTRA TASK available at an additional charge:
Laundry washing - folding - hanging
Inside Oven
Inside Refrigerator
Interior Windows
Damp wiping/scrubbing baseboards
Sweeping porch - patio - garage
* We do not climb higher than a 3-step ladder. Higher items will only be dusted w/ an extension duster we cannot move furniture, but we will try to reach visible places either by hand or with an extension duster. Most homes have at least one chandelier or a vaulted ceiling fan that we cannot reach by hand.
**In order to provide the highest quality cleaning, we ask that you provide a reasonably clutter-free home by picking up clothes, toys, etc. If excess clutter is present, we do our best to clean around these areas. We do not clean the following: display areas such as Lego's, electronics, diaper genies, pet waste or dishes. For safety reasons, we only change the bottom bedding on bunk beds.
*We cannot guarantee the results of mini-blind cleaning. Excessive build up may require multiple visits or an ultra-sonic mini-blind cleaning. Please allow for some dust resettlement after we leave, we try to limit the dust in the air but cannot prevent this entirely.
Cancellation/Lockout Policy:
Please note that if service is canceled with less than 24 hours notice, we are unable to access the home upon arrival, or are turned away at the door, a cancellation/lockout fee equal to $75 - $135 will be charged to the card on file.
Nothing beats a job well done and a happy customer, so it's no wonder why we love our jobs so much! Like our motto says, our commitment is with quality and customer service from beginning to end, no shortcuts. We have been keeping the houses and offices in Georgia fresh and clean for years, and we hope to do so for many, many more to come.